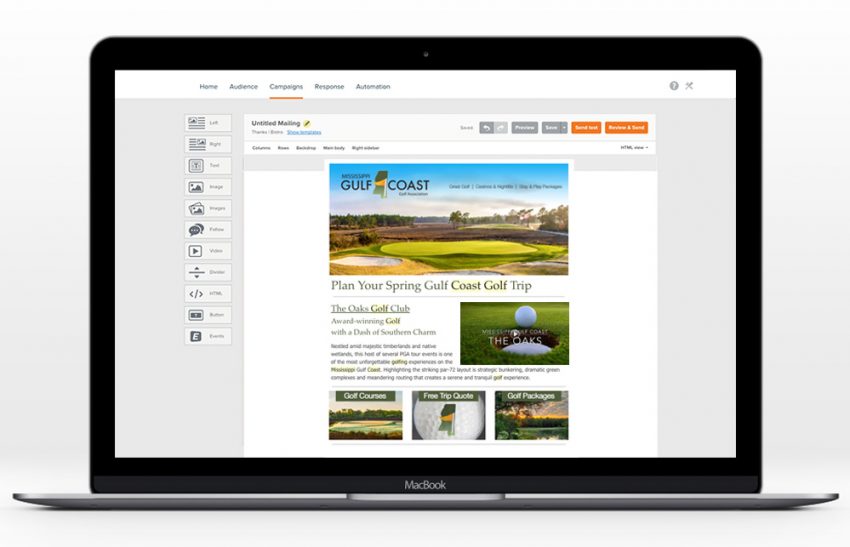 The Industry's Leading Email Marketing Solution
What that means for you is engaging and keeping the audience you have, while building your audience faster than ever through the use of the industry's best online tools.
It means having a user-friendly technology to craft eye-catching, multi-device responsive emails that truly stand out in the crowded, competitive world of golf.
It means sending highly-targeted, effective emails at a moment's notice…at any time.
It means seeing what's working at a glance.
And it means you will receive service that feels a whole lot less like tech support and more like adding a valuable, new member to your team…one with 25+ years of proven golf marketing success.
Email Response Tracking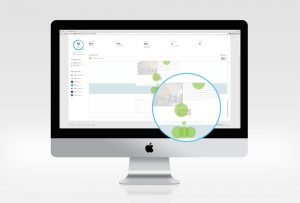 Tons of Email Templates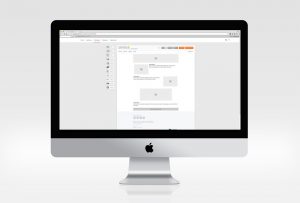 Create Automated Email Campaigns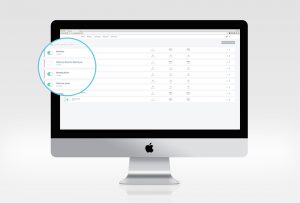 Guarantee Your Email Marketing Success
Email technology is changing at a rapid rate!
What worked for your business in the past no longer gets result and last year's cutting-edge trends are now standard practice.
Let IGM show you how to win the inbox with super affordable, state-of-the-art email marketing tools and technology – things you just can't get from POS companies for anywhere near IGM's price.
IGM's Email Marketing Solution Includes:
Eye-catching, Mobile-optimized Email Templates | Design One Email that Looks Amazing on Any Device
Easy-to-Use Drag + Drop Email Editor
Interactive Email Content including Videos, Tabbed Menus, Collapsible Content, Image Carousels, Rollovers, Reveals + More
Dynamic Email Content | One Email Tailored to Multiple Audience Preferences
Website Sign-up Forms | Simple to Add + Data Automatically Syncs to Your Email Database
NEW!  Custom Landing Pages
Custom Subscriber Surveys
Custom Email Automation | THE Q

uickest, Most Effective Way to Send More Timely, Relevant Messages

Subject Line A/B Testing
NEW!  Content A/B Testing
Social Media Posting + Marketing
List Import + Export Capabilities, Storage + Maintenance
Guestbook App for Registrations via Laptop | Great for Trade Shows!
List Segmentation Tools that Identify Subscribers for Targeted Emails
Personal & Shared Image Libraries | Facebook + Flikr Image Access
World-class Delivery
Tracking +  Reporting with Real-time Analytics
An Interactive Marketing Calendar to Keep You Organized
Thorough One-on-One Training
Ongoing Technical Support | Helpful Email Tips + Trends
Don't want to design your own emails? IGM offers professional Email Design Services for an additional fee.
Get Started Today
Talk Email Marketing with Impact Golf Marketing HERE or call us at 336.889.4206.