What Our Clients Are Saying
We are very thankful for their kinds words.
We have been very fortunate to have worked with so many clients over the years, many of whom have been clients for more than 10 years. Rather than viewing our total list of clients as a success, we view the length of our relationships with our clients as the true measure of success. For us, that is the best testimony one can receive. Here are just a few recent testimonials from our clients…
For someone not technically savvy, IGM has been a great partner. Their ability to take my ideas and translate them into a cohesive plan across our web site, email marketing plan and social media has really helped The Ledges generate revenue. Specific campaigns for Spring 2012 have produced an additional $50k so far! We have far exceeded our previous goals, and our partnership with Impact Golf Marketing has helped make it possible. Thanks Chris! Thanks IGM Team! Great little promotion Almost $12,000 in found money!!!
---
Matt Blasik
The Ledges Golf Club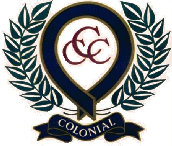 I am totally happy with you and your staff! You really pay attention to our needs with courtesy and promptness…I truly appreciate it!
---
Mary Hicks
Colonial Country Club

Impact Golf Marketing's staff takes the time to help lead you through their TeeMailer system. The guidance they provide is invaluable when it comes to marketing to your customers. IGM's marketing expertise combined with TeeMailer's powerful features helped guide us to our core customers and realize an increase in revenue.
---
Michael Raber
Shell Point Golf Club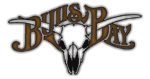 We're so happy with our new/updated website that Impact Golf Marketing produced! We've worked with Robbie and his team for many years and have had a great working relationship. Thanks IGM!!
---
Lea Anne Brown
Bulls Bay Golf Club
Old South Golf Links became an IGM client about 2 years ago. Our marketing expertise was limited and scattered among several employees but soon we had so many new ideas we had to prioritize our plans. It wasn't long before the branding, new website, loyalty program and TeeMailer blasts began to show results. Today Old South Golf Links is one of the few courses in the Hilton Head area that has NOT decreased in rounds during this slow economy. The staff at IGM keeps us on track and focused with tools to grow our future business all the while treating us like old friends...not just clients. Working with them has been a pleasure!
---
Bonnie Ridgely
Old South Golf Links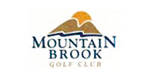 A good portion of the business we have every week is directly related to our use of the TeeMailer program that Impact Golf provides. I've used a couple different email programs over the years at two different golf courses and this one is the best. TeeMailer provides us with the most flexibility and ease of use. We can use the emails we send to generate a larger data base. It is just a great tool for our needs.
---
Dan Jones
Mountain Brook Golf Club
Impact Golf Marketing has been a great partner to work with over the years. They take the time to make sure their customers ads are always correct and go the extra mile to make sure we receive them. We decided since they did such a great job with everyone else's website we would have them do ours! Keep up the great work.
---
Jay Allred - Publisher
Triad & Triangle Golf Today Magazine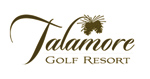 Thanks for all the help and dedication to making what we do here at Talamore successful. The staff at IGM has been there at a moments notice to help us with any situation that needs their attention. They are fast and efficient and the staff does an amazing job with everything we ask them to do.
---
Derek Noll
Talamore Golf Resort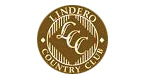 Thanks to all the guys at Impact Golf Marketing! Besides having a superior product to use and help drive revenue, the staff from Robbie Wooten and Kevin Walters to Chris and all the rest are professional and attentive to every call and detail as well as respond in a timely manner! Thanks again! Look forward to continuing the relationship for years to come.
---
Ron Cox
Lindero Country Club
IGM is the perfect partner for helping us grow our business and rounds of golf for all the courses we represent. IGM is attentive, professional, loyal, trusting, and most of all fun to work with. Thanks for all your help!
---
David Taylor
Pinnacle Golf Properties